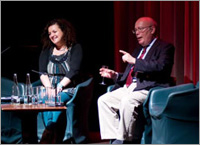 Since the Forum's inception in 2000, participants have gone on to award-winning success, including JACK THORNE, JAMES DORMER, ANNEMARIE DRAYCOTT and CHARITY TRIMM CLAIRE WILSON, ROB BROWN, BLAINE BROTHERS and JOSH APPIGNANESI. We give undiscovered writers the rare and potentially career changing opportunity to have their work performed in front of prominent UK and US executives. We recently started helping featured writers get meetings with agents and development execs. For some it's just the ticket they need to open those doors and for other's the confidence to keep going. The benefit to a writer, new or seasoned, are multiple: hearing their work read by professional actors; a development focused discussion generated by the readings; exposure to and advice from experienced industry members; feedback from an audience and an invaluable method to test out new concepts and material. Given the often isolating nature of the industry, the New Writing Forum creates an ideal environment for networking and discovering talent.
"Winning the 2011 Bafta Rocliffe has had a massive impact on our writing career. Our winning script PREGNANT PAUSE attracted interest from a number of US and UK production companies and we were delighted when it was optioned by Bwark Productions. Then the icing on the cake, was being taken on as writers and performers by United Agents."  AnneMarie Draycott and Charity Trimm featured New York 2011.

The BAFTA Rocliffe New Writing Forum has been held in London and around the country as well as New York. We have featured the work of countless writers, showcasing their work before industry and emerging talent audiences - helping writers to forge contacts, secure UK agents and have their work developed and optioned.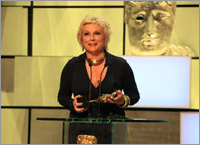 For three years running we have taken THREE COMEDY PROJECTS to an extra special BAFTA Rocliffe New Writing Forum at the New York Television Festival. Our 2011 industry guest was PHIL ROSENTHAL, creator of multi-award winning EVERYONE LOVES RAYMOND. 2012 saw JENNI KONNER, showrunner and producer of GIRLS. We received more than 500 entries. It is an incredible initiative and opportunity for comedy writing talent. Our UK Jury who selected the 2013 top 12 include JENNIFER SAUNDERS, JESSICA HYNES and ANDREW NEWMAN. Over the last few years all of our writers have had interest in heir work and four out six of the teams have had option deals, work and representation.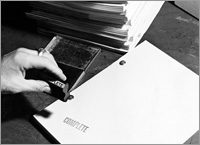 For UK events criteria we look for in scripts selected are:
The originality and strength of the idea.
The strength of voice and potential in the writer.
The accomplishment and quality of the writing of the sample script.
The suitability for a theatrical performance does come into play but we are always looking at the strength of the writing.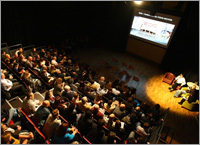 Each company rehearses for two hours prior to the event. Special musical compositions are created for each piece by composers from Air Edel, and in the regions composers from that area. Backdrops are created by Art Directors including KEM WHITE. All London events are cast by our in-house casting director, LAURA DICKENS CDG and rehearsed by professional actors and directors on the evening. Other casting directors include KATE MURRAY (New York), GEORGIA SIMPSON (Belfast) and KAHLEEN CRAWFORD (Edinburgh) who discover and select professional actors appropriate to each piece. A narrator sets the piece in context and the extracts are then performed to an industry audience of producers, development executives, directors, actors and literary agents.
Following each performance, the writers receive feedback from the industry co-chair and answer questions from the audience. The evening is rounded off with a Q&A with the event host and a relaxed networking session. It doesn't just end there. Where possible we make reasonable endeavours to arrange meetings with agents and development executives and this year we give the three featured scripts, the opportunity to revise their script based on the feedback from the event and receive a full script report on the new draft of their work.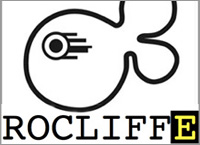 The entry fees for our London events start from as little as 5GBP for early bird entries. There is an optional extra to have a submission report and gain valuable feedback to progress your work. We fully respect that fees can be prohibitive so we give you the option to choose what works for you. The Comedy initiatives are a much larger scheme and the entry fees start at 30GBP. There is an additional fee for writers who would prefer to email their submissions. We're here to support writers and we fully respect those who take the time, effort and courage it takes to put their work out there. Do contact us if you need help with the fees.
If you wish to contact any of the featured writers please email - scripts@rocliffe.com - we will forward your request. Please state the intention of your request.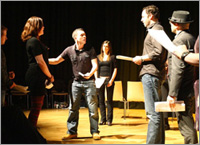 Of course, all attendance is by reservation only and all bookings must be made via BAFTA website.
"Rocliffe is one of the best sources of new talent in the UK and it is also an excellent way for writers and directors to test new material"Â  Ollie Madden