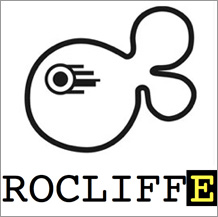 We run four different competitions throughout the year: TV Drama, Comedy, Writing for Children and Film. All competitions are judged by readers, a script selection panel and an industry jury, selected for their proven expertise in that medium. For all your need to apply, visit our Competitions page.
For queries contact us, we'll happily respond.


2017 SCRIPT COMPETITION OPEN JAN
Entry Fee: £45. This includes a submission feedback report for all entrants.
TV DRAMA 2017
Opens:
04 January
Closes:
08 February
Event:
04 April*
TV COMEDY 2017
Opens:
13 March
Closes:
18 April
CHILDREN'S MEDIA 2017
Opens:
29 May
Closes:
30 July
FILM CALL 2017
Opens:
14 August
Closes:
26 September
*Event Dates:
may be subject to change
PRIZES
3 Winning Finalists:
A fantastic Industry showcase at BAFTA's London HQ with professional actors and directors, industry introductions, access to bespoke masterclasses, an in depth script report on your complete screenplay, a featured spot on the Forum List and a tailored career planning and profile building session to provide support in navigating the industry.
Forum Listed Writers:
A spot on our Forum List which is circulated to the industry and two tickets to the live showcase.
Short Listed Writers:
Writers whose work makes it to the final stage with the jury get two tickets to the live showcase.